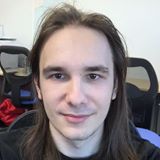 Igor Levochkin is the former creative director of Critical Force Entertainment and is known as the developer, and original programmer of Critical Strike Portable. Igor developed the game originally as a browser and Android port of Counter-Strike 1.6. He left the team due to lack of motivation to continue working on the game, having already sent time working on Track Racing Online.
Trivia
Igor was born on September 10.
Ad blocker interference detected!
Wikia is a free-to-use site that makes money from advertising. We have a modified experience for viewers using ad blockers

Wikia is not accessible if you've made further modifications. Remove the custom ad blocker rule(s) and the page will load as expected.