Welcome!
Created in December 6, 2015, this wiki is about the shooter Critical Strike Portable and its sequel Critical Ops, where anyone can share, add or discuss their knowledge! Critical Strike Portable is a mobile and PC platform end game based off the popular Counter Strike and shares many similar features! Enjoy!
This wiki does not have or will have any clan pages as they are plain advertising. It is also new and incomplete, apologies if you cannot find the page you want.
2,532 edits and
115 pages since December 6, 2015!
Games
Featured Weapon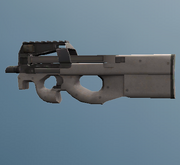 The
P90
is a sub-machine gun found in
Critical Strike Portable
and
Critical Ops
.The P90 is the lowest damage submachine gun on offer, lower than both the MP7 and MP5, however, it still takes three shots to down an enemy in close-quarters. Couple the three-shot kill potential in close-quarters, combined with the highest rate of fire in the submachine gun class, the P90 is the fastest killing submachine gun in close-quarters.
Helping out and Adding Content
Poll
---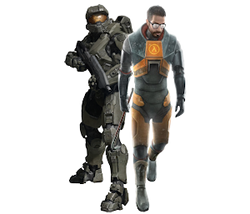 Did you know?
...that Critical Strike Portable was originally Counter-Strike Portable?
...the map Grounded was delayed due to dark lighting issues that made players unseeable?
...the AK-47 was the first weapon?
Posts from Critical Force Entertainment
Wiki Blogs
I would like those of you who wish to help the wiki try to step out there and help add your knowledge. Even better if you make a user account! There may be some things we haven't documented, or some cool stuff that can be trivia.

Even making one helpful edit is a great contribution, examples being up…

Read more >

Should we add clear advantages and disadvantages without having to skim over paragraphs of info? I'm into clear and concise information, as I've recently seen on the Counter Strike Wiki.

Read more >
Forum Activity
Forum Activity
Administrators